JUST ANNOUNCED! International #1 Best Selling Author's Most Successful Million-Dollar Secrets Finally Leaked to the Public for the First Time Ever…

"Who Else Wants To Be the
Next #1 Best-Selling Author?
"I did it in a little over 90 days. Then, I helped Glen Hopkins from Canada do it in just 60 days. So far, my record is helping someone become a #1 Best-Selling author in just 45 days! (And they started with NO book!)
Now, I'll help

YOU

be next!"
– Jason Oman
#1 International Best-Selling Author
From the desk of: Jason Oman

Dear Future Best Selling Author,
If instantly creating fame, unimaginable wealth, and the life of your dreams doesn't excite you…DO NOT READ THIS LETTER!
Your competition will thank you!
Let's be honest with each other…
Most people think marketing a book seems like a near impossible task. It can also seem like it would be incredibly time consuming, expensive, and would take an eternity.
Here's some real-world proof that it
doesn't have to be that way!
…which means VERY good news for YOU!
Obviously, most people make the huge mistake of assuming the stereotypes about marketing a book are true. Which is great. Because it gives people like you and me an incredible opportunity to take advantage of. Especially since...
It's a lot faster and a lot easier than you've EVER imagined!
(Especially when you know the secrets I'll share with you!)
Let the rest of the planet assume that marketing a book is too hard!


Let everyone else think it takes a ton of time, patience, or energy.


Let everyone else think you have to be a Shakespeare or Hemingway to become a #1 best-selling author!


Let them think you have to jump through a bunch of hoops, or spend a fortune, or 'get lucky' enough to be on Oprah for your book to hit #1 and for you to become a #1 best-selling author.
To be brutally honest, I WANT most people to think it's some big, hard, monumental task! Even though it's really a piece of cake when you know how.
Click Below To Order "Instant Best Seller Secrets" Now!

A great example is one of my highly successful clients who went from a blank piece of paper to #1 Best Selling Author in just 45 days flat!
"Jason is the king of helping people go from nothing to #1 best seller. With his help I was able to write my book and take it all the way to #1 in just 45 days starting from scratch!"
- Matt Bacak, Internet Millionaire, Author of
'The Ultimate Lead Generating Plan'
I'm telling you that it should NOT take 6 months or a year to make your book a Best-Seller! That's for people who don't know there are better ways. I mean come on… Wars have been fought in less time than that!
You might be wondering how I'm qualified
to talk about authoring and marketing anything…
I've been someone who has been so broke I thought a black cloud was following me around.
Let me paint the picture:
When I first started with all this, I had no job, no business, and no money.
I had to take out a cash advance of the last money left on a credit card to rent a little bedroom in someone's house. That lasted me a month.
Then I had to sell my motorcycle just to pay the rent. Which lasted about 45 days.
Finally, when the money from selling my motorcycle ran out, I couldn't afford rent anymore and was facing the very hard-core reality of being homeless.
So, at 29 years old I had to put my tail between my legs and call my mom to ask if I could stay with her until I figured out what I was gonna do. But, that wasn't easy for more than the obvious reason of being completely humiliating for a 29 year old man to have to call his 'mommy' for help. (Talk about humiliating.)
But, it was worse than just that.
Because, she didn't live in a house. Not in a condo or townhouse either. Not even in an apartment or a studio.
She lived on a dinky 30 foot boat in Dana Point Harbor in Dana Point, California. She lived in the little main cabin… and I slept in the storage compartment at the front of the boat curled up in the fetal position because I was too tall to fit!
I'm 6'4" and this wasn't an area made for an adult to try and sleep in...and I endured that for 8½ months.
It seemed like 8½ lifetimes!
Every night I drifted to sleep
thinking I was a complete loser
and feeling like I was in prison.
Then one day it dawned on me how to turn it all around. I finally figured out that I needed to start doing what I saw other successful people doing.
And I'm not talking about some local weatherman on TV or a DJ on your favorite radio station...
I'm talking about the success gurus and some of the wealthiest people in the world. The people I studied and looked up to and admired during that time of desperation.
I started looking at what all these people I had been admiring over the years did to really get started themselves. People like Tony Robbins, Robert Kiyosaki, and J.K. Rowlings. How did they get started and become millionaires?
What I'm saying is that not only did I discover an enormously powerful way to get yourself started and launched in a big way at lightning speed….
But these strategies have also proven themselves to be so powerful that even billionaires are using them to take themselves to the next level even though they're already WAY up there on the success ladder!
So far, we've sold well over 200,000 copies of our book.
We've made a ton of money for foreign language rights

for translation into
multiple foreign languages. And I'm in the top 1% of book sales among the best-selling authors
in history.

I've been featured in the Self-Publishing Hall-of-Fame.

Been on TV, radio, national magazines and all kinds of other business-related publications as well.

All while working right from
the comfort of home.
But enough about me. Right now, I want to talk about YOU.
They say everyone has a story to tell.
Everyone has had something happen in their life that is book-worthy.
Everyone is entitled to their 15 minutes of fame.
Everyone and anyone can write a best-selling book with no skill required and I'm going to stake my reputation on it (Hang on, we'll get to that in a second)!
Anyone and everyone can and should put pen to paper and write a book.
It's your duty to share your experience. What if your book changed someone's life the way the authors I mentioned above changed mine?
Maybe you've got a gift for storytelling. What if your book brought a smile to someone's face? You can't put a price tag on that!
What if you're an educated professional in any given field? Passing on your knowledge may give one of your readers the material needed to create the next revolutionary invention, idea, or change in modern society!
You possess the power to
make a difference…
and create unbelievable wealth
in the process!
Here's a quick example of just ONE of many checks we've received...

Let's talk about what's going to happen for you when your book hits #1 (Pick one or all of the following):
You get fame. Not can't-eat-at-a-restaurant-without-getting-harassed fame (unless that's what you're after). I mean the prestige that only comes from having a 'best seller'.


You receive respect and elevate your status in society. (And your mother-in-law can eat crow because their kid really didn't marry a deadbeat after all!)
"We keep receiving requests for me to do one hour teleseminars for other companies, based on my first book. The standard fee is $500.

Even though I don't have to do any prep for these programs and they're only 60 minutes, this year we decided I would not do any more teleseminars for other companies because my time is too limited.

Last week another company contacted Cindy and asked me to do the one hour teleseminar for $500. She told them it would cost $2500 as a polite way of declining the invitation. They told her that $1000 was the most they had ever paid a teleseminar speaker, most of whom are lawyers. Cindy politley said "so long".

They then contacted her again and said their editors had voted to pay the $2500, BECAUSE I HAD A #1 BEST SELLER. (And that book was on a different subject!) I'm not exaggerating a word of this... $2500 for talking on the phone for 60 minutes, as a direct result of having a #1 best seller.

Then this morning, I agreed to do two more for 60 minutes each for $2500, with the condition that they will change the date of the teleseminar if I have an outside speaking engagement that comes up in the meantime. Thought you might want to know."


Glenn Shepard, Author of 'How to Manage Problem Employees'
Think back on your life so far:
Have you had an experience that changed your life?


Are you an expert in a field you can lay claim to?


Do you have a burning story inside you're just dying to get out?
These are just the tip of the iceberg! ANYONE can be a best selling author. The key (and this is the part every other author hopes that you don't read and immediately go and implement) is…
Action
If you keep waiting until you're 'ready' to do something, it'll never get done! The true test of anyone wanting to write and become a best selling author is that they recognize what needs to happen and then they just do it!
So what can you do?

The choice is up to you. I personally think it's obvious.

It's time to do something about that book you've been putting off and MAKE IT HAPPEN STARTING TODAY!

Your first step is getting here, and that's half the battle.

"It's now Thursday morning and the dust is starting to settle after what was an absolutely amazing ride.

It all started Tuesday morning at 9:00am Pacific Time when the doors broke open finally letting hoards of hungry buyers in to grab a copy of my new book, Lucrative List Building.

For the first 3 hours we were selling about 1 book every minute! The thrill and excitement was uncontainable as my wife Maria and I danced about the house jumping for joy. We new what was happening right before our eyes…

…my book was quickly rising up the charts at Amazon.com putting me on their Best Seller List less than two hours after launching!

...the orders continued to pour in throughout the entire day pushing me up to the #1 Best-Seller position!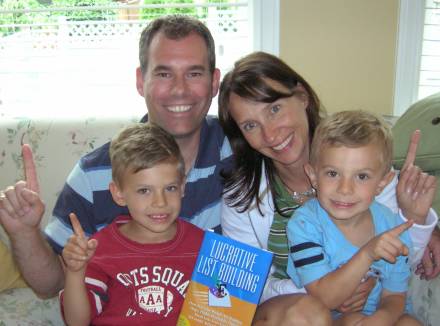 I couldn't be happier especially knowing that I accomplished my goal of writing the book from scratch and taking it to a #1 best seller in just 60 days.

My challenge began on Day One with the first words and was a completed, best selling book for my fathers 64th birthday just 60 days later!

Of all my friends and colleagues who helped me none was more encouraging and knowledgeable in the arena of book launches than my good friend and fellow #1 Best Selling Author, Jason Oman.

Jason is without a doubt the real deal. He really knows his stuff and has a standard of excellence that only few others can boast. Thank you for all your help in making my dream a reality Jason!"


Glen Hopkins, Author of 'Lucrative List Building'

Next, you're going to make an investment in your future (and very soon into your bank account!) by taking advantage of the Instant Best Seller Secrets Home Study Course.
Here's just a sample of the life-altering education you're going to receive!
Your Instant Best Seller Secrets Home Study Course includes:
Manual & Audios...
Instant Best-Seller Secrets Revealed:
How To Turn Your Book Into
An INSTANT #1 Best-Seller!

(Value: $1,497)
In this course, you'll discover the proven step-by-step formula that has created more than 200 best-selling authors and I want YOU to be next!
This is the complete system I used to become the first #1 best-selling author using the power of this formula I created. And you'll quickly discover just how powerful yet simple it is to implement.
Think of it this way. You learned how to operate a several thousand pound machine (driving your car) by first starting with the basics: Open the door, get in and sit down, buckle your seatbelt, and then start the car. It's like that.
These four effortless steps will not only take YEARS and THOUSANDS OF DOLLARS off your learning curve, but will also launch your book to #1 faster than you ever thought possible (I did it in just 12 hours!)
What if I gave you access to the filing cabinets in my office and turned you loose? You'd be able to pull out and copy every single document I used in order to take my own book to number one.
How valuable will THAT be to you?
Now, I can't have tons of people in my office at the same time. So, I printed out every marketing document and promotional piece I used to make this happen and I went back through them and circled certain sections and highlighted different parts of it and wrote notes in the margins so you'll understand exactly how to instantly apply them for yourself!
In my own handwriting, you'll uncover why it worked and why each element of it is very important to get the absolute maximum sales from your best-seller campaign so you not only hit #1 but also make as much money as possible in the process.
Worried about spending a lot to make a lot? If you are writing and publishing a book the conventional way, it can cost several thousand dollars to get it done.
#1 – Who has that kind of money just laying around? #2 – Even if you do, who wants to spend it if you can do it FOR FREE!?!?!?!
When you go through this system you'll see why we were able to do this using NO money. Yes ZERO money. And how you can do this very same thing for yourself by simply copying what's all laid out for you right in front of your eyes!
After going through these materials you'll not only see and understand exactly how we were able to do what we did. But you'll effortlessly go from reviewing the material you're about to purchase…to implementation in 5 seconds flat!
I'm gonna give you something that basically guarantees you hit #1 with your new book! I'm also including with all of this something I originally came up with as a back up plan to make sure we hit #1 with my first book.
You need to realize when I first developed this strategy no one had ever done it before. I was the first one. So even though I deeply believed in the power of it and I knew it would work like gangbusters, I had nothing to look at and model after. They say 'pioneers come home full of arrows' so I developed a system to make sure that didn't happen.
I've always been someone who believes that when you set a goal to achieve something you gotta do whatever you gotta do to make absolutely 100% SURE that you make your goal a reality.
Do you think for a minute that when someone MASSIVELY successful like Warren Buffet decides to invest in a new company that he doesn't have a back up plan to create wealth if his original strategy didn't work?
Why do you think insurance companies require you to have insurance on both the car and the driver? Because in the event of an accident, a back up plan is needed to make sure that everything works out in the end.
What if you had access to a proven system that, while it would be a phenomenal strategy to use all by itself, is an excellent companion to the original system you're purchasing? Think of it as a Best Seller Insurance Plan.
We plugged this additional 'Best Seller Insurance Plan' into the mix and sold literally hundreds of more copies of my book. A fantastic side effect of this meant we stayed on the Best Seller List even longer than we would have! (THAT has some EXTREMELY POWERFUL benefits as well!)
If you don't use anything else, keep in mind that this is one of the things that caused us to end up on the main home page of amazon.com and get all the extra exposure and sales from that!
You're gonna get my extra special back-up 'Best Seller Insurance Plan' included as well to absolutely GUARANTEE you hit #1!
The WHOLE reason you want to do everything we've been talking about is so you can increase and enjoy your profits to the absolute max, right?
One important lesson you'll discover early on is that being able to absolutely maximize and leverage yourself as an expert can put you head and shoulders above the rest! Having a Best Selling book is like having a secret passcode into Fort Knox...Beverly Hills-style.
Now for what should be…the hard part – I'm talking about your investment.
If you knew that spending 45 cents a day over
a three year period could INSTANTLY make you
millions (if not more) faster than you can train
for the Boston marathon…would it be worth it?
Of course it would!
But what if there were more? What if you could receive bonus supplements that would allow you to move faster, easier, and with more confidence that being a #1 Best Seller was all within your grasp????
With your investment today, you'll also receive:
Bonus Supplements Gift #1: Force 100 Back-Up Plan!
How To Guarantee You Hit #1
What would it be worth to absolutely guarantee you hit #1 and become a #1 Best-Selling Author?


17 page special report and audio walks you through a 'super clever' way to make sure you hit #1! (Includes actual documents we used - even though we had already hit #1. Helped us sell hundreds more books and stay at #1 longer!)


People who tried to figure out the formula on their own, but failed, would have paid $10,000+ for this alone!
Bonus Supplements Gift #2: 'Forced' Word of Mouth!

How To Get Non-Stop Word of Mouth for Your New Book & Keep Getting It!

A whole new level of possibilities open up to you when you hit #1. So, why not use a system to help people spread the word about your book on auto-pilot! You'll get that system included FREE!

It's all about offering the right incentives in the right way and at the right time!

Do it this way and it practically forces people to spread the word about your book! (This made us at least an extra $100,000 for us!)
Bonus Supplements Gift #3: #1 Best-Seller Client Interview!
How To Leverage #1 Status and
Get Big 'Name' Testimonials
for Your New Book!
Can you imagine getting HUGE celebrity names to give you an incredible testimonial for your book?
This is HUGE. Because one good testimonial from the right person can make an amazing difference in how many people buy your book and how successful it becomes!
Well, one of my clients got testimonials for his book from Larry King (of CNN fame) and Charles Schwab (the financial guru himself!)
So, I got on the phone with this client of mine and we did a special session where you'll discover how to get big name testimonials for YOUR book! Plus, we also talked about how to make more and more money from doing your book and making it a #1 best-seller.
You'll get the full length recording of this incredible audio on 2 CDs.
Bonus Supplements Gift #4: List Building/List Profit Manual
How Everyday People Are Building & Profiting
from Opt-In Email Lists and How You Can Too!!
Even if you're starting from scratch with no subscriber list of your own right now, you'll be able to use this additional manual to build and profit from your very own email list of subscribers. A list you can email for FREE to generate money from over and over and over again!
Plus, this is the actual book my client Glen Hopkins created and turned into a #1 best-seller in just 60 days! Which means you can use this book as a model when creating YOUR book if you want.
Either way you'll want to use the strategies you'll learn to build your own list and turn it into profits.

Everything you're getting right now is a total value of $3,500!
(But if you think you're paying $3500 for this, you don't know me very well yet.)
Obviously, you'll be the envy of your friends and family when YOU BECOME A BEST SELLING AUTHOR!
But, as usual…there's a catch. You KNEW it was too good to be true, huh?
I'm only making this groundbreaking education available to 100 people! I can't unleash secrets like what you're about to learn on everyone who wants 'em! We'd be overrun with people all wanting to become authors!
The fact of the matter is that you are sitting on an opportunity of a lifetime right now.
Think about it...
Who else can say they're a #1 best-selling author? Just look around and you'll instantly see that this is an opportunity VERY few people ever get to take advantage of and enjoy. And THAT is what you're sitting on right now if you take action fast enough!
Who else can provide fame, luxurious lifestyle, and wealth beyond your wildest dreams for way less than a cup of coffee at Starbucks per day?
NO ONE! But then again, that's why when I made this available to callers on some recent teleseminars, they snatched up 29 available courses in no time flat!
So we're down to 71… well, unless you count the 52 I sold onstage to other entrepreneurs last week…
I guess I'm trying to say that we only have 19 opportunities available for you to invest in!
But, I bet as excited as you are about making the leap from mediocre to Best Selling Author, I bet you still want a safety net…
You can't lose with my (not one, but…) TWO
100%, ironclad, money-back guarantees
Guarantee #1:
Get the Instant Best Seller Secrets Home Study Course today. Play with it. Use it. And, if for any reason, or no reason at all, if you don't think it's the best investment you've made in a long, long time, send it back. I'll refund every penny you paid.
There are no flaming hoops to jump through, no complicated forms to fill out. No hassle, no stress, no pressure.
Guarantee #2:
If you go past 2 months that's where the 2nd guarantee kicks in! I'll take this journey with you for an additional 10 months, for a total of one full year.
All I ask – one thing – at the end of the year, just send me proof that you used at least one measly thing out of all this, and tell me you didn't put at least an extra $2,000 in the bank (that you didn't already have) because of it, and I'll buy it all back, every penny you invested.
What I'm saying is, you don't have to decide now if this course can do the trick for you. Order it now and see for yourself how powerful it is!

If it doesn't do everything I say and more, namely:
1) If you don't hit the #1 spot and make it happen without spending any additional money what-so-ever on paid advertising to do it;
2) If it doesn't sell at least a thousand books or more;
3) If it doesn't put extra profits from the sales of those books into your pocket;
4) If it doesn't return at least 10 times more money back into your pocket beyond what you invest in this formula;
Then you have nothing to worry about because you can get every dime of your money back under my guarantee.
You LITERALLY have nothing to lose and everything to gain with:
Over 5 hours of audio recordings to turn your car, MP3 player, or any other listening device into an instant best-selling book university

Transcripts of the course so you can either follow along with me or educate yourself on your own schedule

4 bonuses in total making this package worth well over $3500!

And so much more!
You're thinking you'll pay an arm and a leg, aren't ya? The truth is that were you to invest in the package, you'd normally need to invest $997 all at once.
However, I'm putting my money where my mouth is.
I believe in making everything as easy as possible. My systems are easy, my instructions are easy, and investing in yourself with me is easy.
You will not pay $997 today.
I'll knock it down to just $497 if you take action NOW!
Just think… in virtually no time at all; you'll already be profiting from YOUR Best Selling Book and your Best Seller status!
(No wonder my 'esteemed' colleagues don't want you to get your hands on this life-changing information!)

Here is how to get started...
YES - Jason!
I know this Is A One-Time Special Offer And
It Will Never Be Made Available To Me Again.

I can't wait to get access to these videos, audios, transcripts, and extra bonus gifts.




I can't believe you're giving me the missing link between writing my book and making it a #1 Best Seller!



I know anyone would have to be flat out insane to pass on this special deal.
Thank You...
I Get All This for an investment of Only $497 !
To your overwhelming and guaranteed success,
Jason Oman
#1 Best-Selling Author Maker
P.S. - I urge you to take advantage of this amazing deal, and save yourself a bundle. Go ahead and secure your copy of this complete home study course now. You won't see this offer again, so please take advantage of this right now.
P.P.S. - I was told once by a very wise man:
"There are 3 kinds of people in the world:
Those that MAKE THINGS HAPPEN...

Those that WATCH Things Happen...

and Those that SAY "What Happened?"
Make it Happen!!!